Who Is Eze One? Here's Everything About the Musician & Actor
All You Need to Know About "Eze One" – Musician & Actor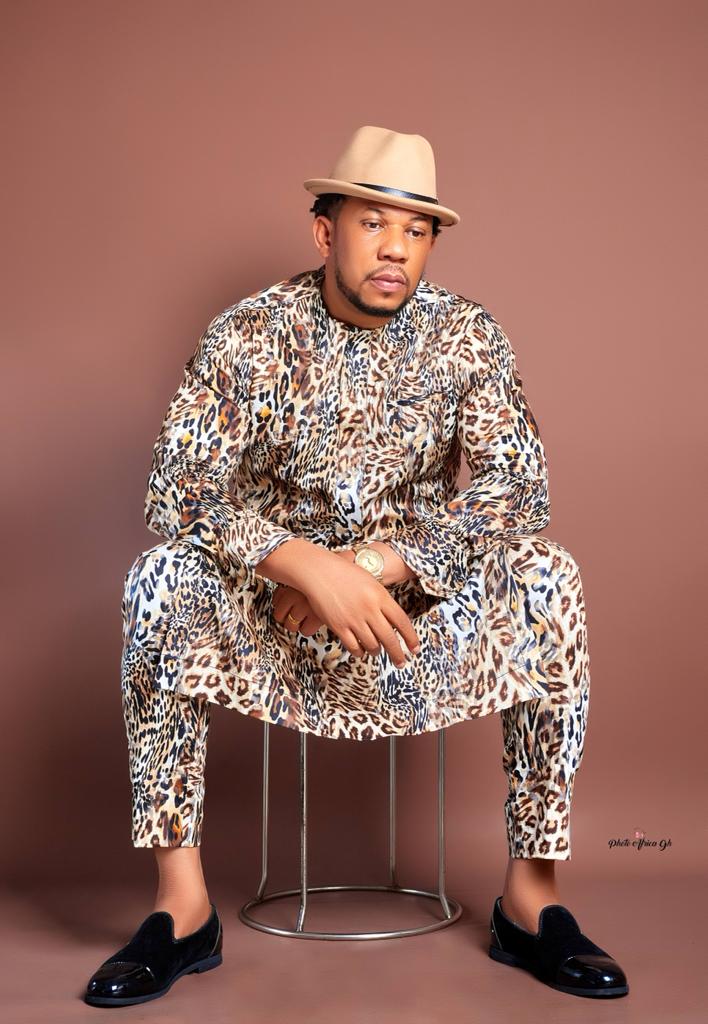 Personal Life
Jonathan Eze Nwadinobi Okezie, 'The Prince of Umuagu' from Abadaba Family in Umuahia in Abia State, Nigeria. He is popularly known as 'Eze One' in the entertainment industry. He was born on the 4th February 1978 in Umuahia, Abia State, to His parents Roselyn Nwadinobi Okezie (Mother) and Chief Fredrick Nwadinobi Okezie (Father) and from a Family of 8; 4 males & 4 females.
Education & Hobbies
He went to primary school at Umuagu Central School Ohuhu, in Umuahia Abia State and furthered secondary school at Trinity secondary school Araromi Apapa, (Ajegule) in Lagos, He was the made the Senior Prefect (SP) while he was is SSS2 due to his performance and courage to control the students until his graduation in 1998. In school he loved to sing and dance to entertain his fellow school mates.
He also loved to play football and was good at playing number 11 position for his school and white Jackmonian stars football team. In 2011, Eze One graduated with a degree in BBA (Bachelor in Business Administration) in Methodist University college Gjana. In 2014 he also graduated with Diploma in Music. Then graduated in 2017 he went back to school and graduated with 2nd class upper in Music and Theatre art in 2020 MUCG University of Ghana.
Acting Career
He later joined Nigerian actor's guild in 1998 immediately after he graduated from high school and was starred in several locally produced movies and stage dramas, his first lead role was in a movie titled 'Johny'.
From then he has been starred in many movies including faith and fantasy, sweet agony, blood rival, no pain no gain, blood fight, soja bar, love and agony, mind game, Blue, Banjuri and many more, he is also starred in an ongoing tv series titled 'Living with Tricia', 'Office Palava' and 'black and white'.
Music Career
Eze One first ventured into music career before acting, back in school he uses to perform in many outdoor events, clubs and theatres. Until one day he stopped doing music, because his father never liked it and wouldn't support him, He then set off for greener pasture after he tried venturing into many things with which some some were successful and others the opposite.
In 2004 destiny decided to bring him back to music and acting career. He started up with Ez promotions company as a music promoter, he slated Ghana most popular out door music events titled 'Loud in Accra' where he featured legendary artists like 2face Idibia, Idris Abdulkareem, Shatta wale, Samini, Tic Tac, Tiny and many others. After several years of promoting hiplife (Ghana Music) in Ghana, he decided to release His first single, Anago from an album titled Anago, which was released in Ghana in the year 2006, which was a success, followed by his second single Uredia, from an album titled Uredia, which was also released in 2007.
His third Album title 'Anyibunotu' was released in 2009 followed by 'Ije love album released in 2012 with other subsequent hit songs. In 2016 Eze One released 'Higher We Go' album which featured Jupitar and Tiny of Ghana. In 2019 Eze One released 'Regular' album. In 2022, Eze One is presently working on an album titled 'I'm on fire' which includes peoples favourite track titled 'I Live My Life'.
Awards
Eze One have won 7 awards from dance competition help in UAE Dubai as a best dancer, Nig Actors Guild best actor 2016, Gh 3rd music award, Umuagu Ohuhu Youth award, Umuagu Ohuhu acknowledgement award, Ikwuano Umuahia Ghana chapter award as their ambassador, Pman Umuahia music award and from association of students of performing art university of Ghana. He has also have been nominated in Ghana music awards several times