VIDEO: Fans Grab Mr Eazi's ManHood At Dallas Concert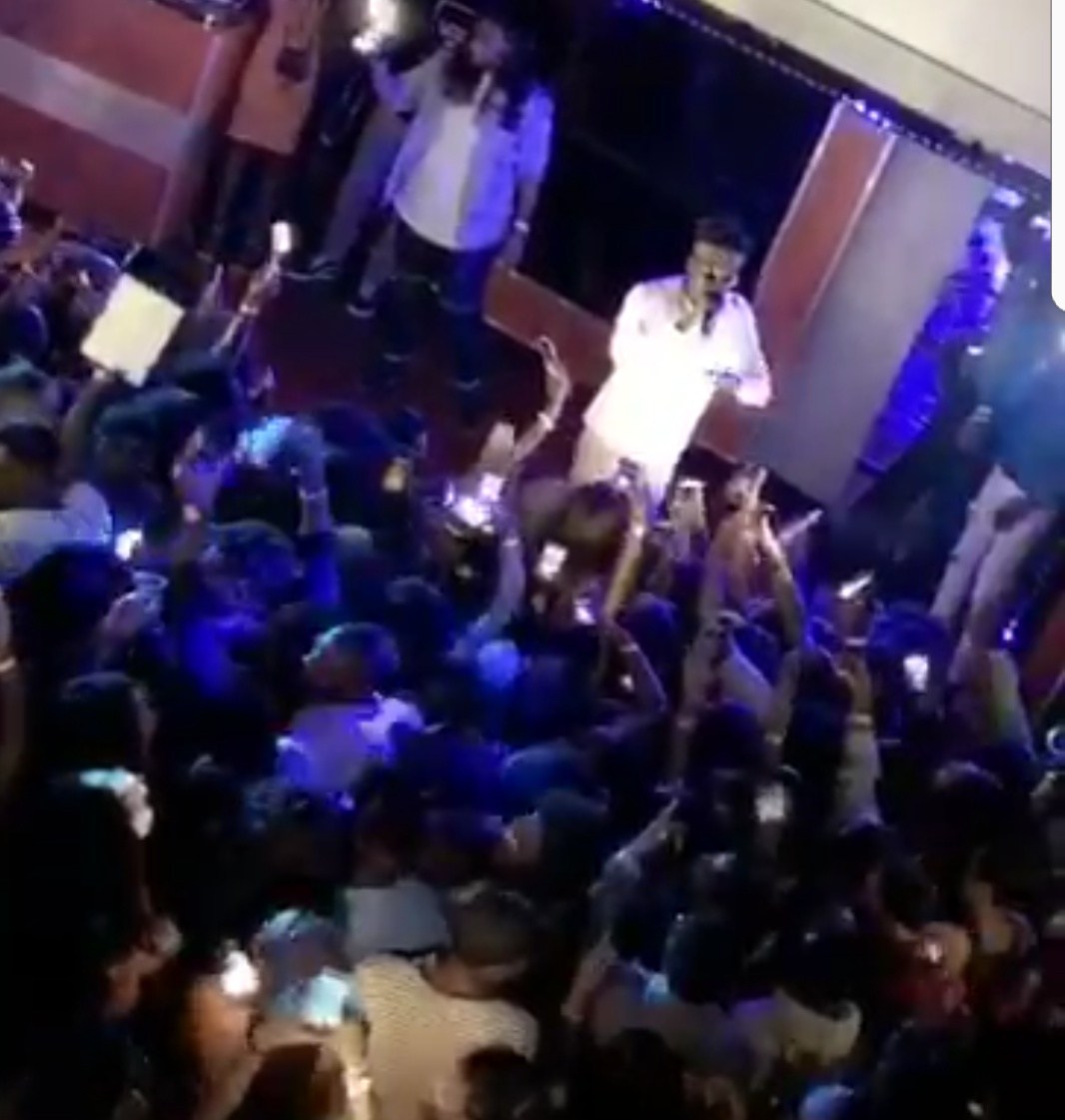 On Friday the Pryme lounge and event centre in Dallas, Texas was sold out, as Afrobeat sensation, Mr Eazi rocked fans with exciting performances. The performances were so exciting that some female fans couldn't help themselves but reach out for 'more of Mr Eazi'!!Some fans in front of the stage reached out to touch Mr Eazi at a point when he had come very close to the crowd. They went to the extent of grabbing and handling his manhood until security came to pull him away from the over excited females.
The show was hosted by one of the hottest African comedians,  Aphrican Ape. Also introducing Royale Rouge, a new artist who debuted her single "Magic" featuring Mr. Eazi.
Watch the 'epic' expression on Mr Eazi's face after his "rescue'.
https://youtu.be/YyCh_RPidK4