Rashida Black Beauty Arrested For Leaking Nude Video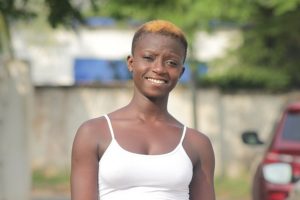 Rashida Black Beauty ( Rashida Mohammed) has reportedly been arrested by Berekum Police in the Brong Ahafo Region of Ghana for allegedly releasing a two minute video of herself which shows her in the nude. Rashida is 18 years old and can therefore be charged with indecent public exposure if police believe she is responsible for leaking the video.
The aforementioned video, which circulated on social media a few days ago, shows her naked and clearly exposes her genitals. There has been varied public response to the video with some questioning her mental health whiles others have simply called the video an attempt to gain popularity. Some have even gone further to blame her environment and upbringing for her apparent behavior. Whatever be the case, the police are working to find out and if any illegalities are found, they are prepared to take action.
Rashida herself has publicly apologised for the video and said that it's release was not intentional.