Kwesi Arthur – Celebrate ft. Teni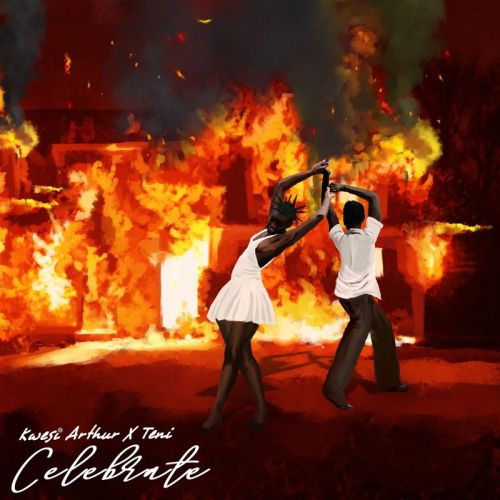 As the world still awaits 'Son Of Jacob', Kwesi Arthur links up with Nigerian singer-songwriter Teni for 'Celebrate'
Ghanaian rapper Kwesi Arthur crashes back in to the soundsphere with his first single from next year's debut album – serving up a captivating, up-beat soundtrack featuring fellow hotshot Teni – releasing November 26th.
A track worthy of its title, "Celebrate" showcases Kwesi Arthur's innate skill of capturing varying moods within his catalogue, this time offering an addictive afro-induced beat produced by Mogbeatz alongside ever-smooth lyricism from Nigerian younstar Teni.
Speaking on the track, Kwesi Arthur explains: "I reminisce about my journey so far and what I have "achieved" my most cherished achievement is not wealth or awards. It's about how I make the people feel and make people go crazy and all out for me when I show up. It's surreal. My favourite line has to be "when I'm on the beat, I set it on
fire", and that's my story. I give my all, putting a lot of effort into the songs, and it always ends up coming up great or sounding amazing."
Following his feature on one of the most notable underground tracks of the year in Yaw Tog's "Sore" Remix feat. Stormzy, Kwesi has been steadily turning up the heat on his output all year, his breakthrough COLORS performance drawing co-signs from US superstar Cardi B, his sell-out shows in London and New York underlining his nomination for Best International Act at the 2018 BET Awards – an innate rap talent
that blends seamlessly with his ear for contagious Afropop melodies. Kwesi's multi-dimensional grasp of genres and worlds has seen him gain critical attention across both sides of the Atlantic, from London's i-D MAGAZINE and NEW WAVE MAGAZINE to THE NEW YORKER.
With his debut full length project coming next year, mark Kwesi as one of Ghana's most thrilling new voices set for international relevance in 2021.
Listen to celebrate below.