Sena Huks – I No Dey Get You ft. Shaker (Official Video)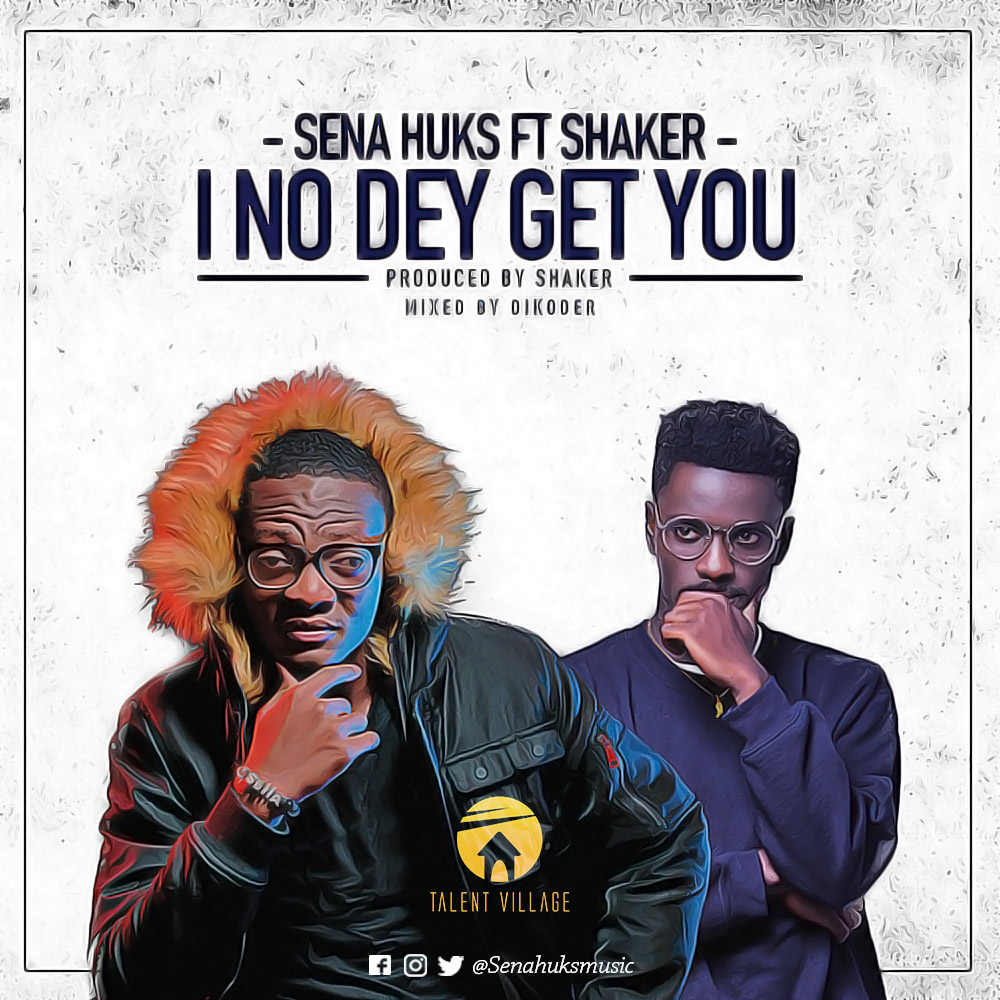 "What an amazing love you reign on me each and every day. I am always in awe of this LOVE and hunger for it whenever you are not around…" This and many other praises is what SENA HUKS and SHAKER  (Captain of Hooks) shower on the lady of their dreams in this song.
Full of catchy phrases and dynamic melodies from both acts on this fusion of Afro beat/ contemporary hi-life tune, this jam sets the right tone for lovers across cultures considering the timing of the release being in the beginning of the month of Love. Sena Huks' smooth voice and fluid transitions through 4 lingua in his verses is something to be admired.
Enjoy this tune from the camp of TALENT VILLAGE GH.
stream and download the audio below
Sena Huks – I No Dey Get You ft. Shaker [DOWNLOAD]