Nas Lists His Favorite MCs Of The New Generation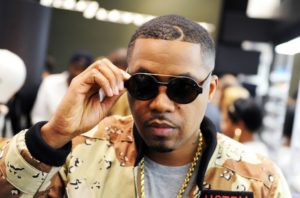 Nas might have labelled his 10 year ago album Hip Hop is dead but dude still listens to some new school hip hop.
Undoubtedly one of the best lyricists of all time, American hip hop recording artist, record producer, actor and entrepreneur Nasir bin Olu Dara Jones, better known by his stage name Nas has listed his favourite MCs of the New Generation and guess who made it.
In an interview with Andre Harrell of REVOLT TV, the legendary Queensbridge MC who recently celebrated the 10-year anniversary of his Hip Hop Is Dead album mentioned Drake, J. Cole, Lil Wayne, Rick Ross, and Kendrick Lamar as his favourite MCs of the new generation.
lets know who yours is too.
source: NYDJ